Welcome to Movilix!
Save $1.00 on your next Top-Up with coupon code "MOV7811"
To redeem your coupon just sign up or log in and enter the coupon code in the space provided.
Movilix helps people like you save time and money with US and International Prepaid Mobile Top-Ups and low cost International Calling Cards.
Movlix offers a safe and convenient online solution, and we are available at thousands of merchants nationwide. For international top-ups our fees are low, our service is real-time, and our results our guaranteed.
Movilix. A better choice.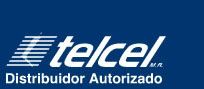 Movilix
4329 NE Killingsworth St, Suite C
Portland, OR 97218, USA
888-MOVIL-88 (888-668-4588)
[email protected]